Calico Cat Colors
By Paige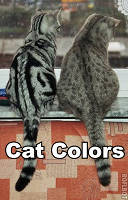 The calico is not a breed of cat, but rather a coat coloration that can be found in many different breeds. However some breeds have specific guidelines as to what % of the coat may be white.
Classic Calico
This is a tri-colored pattern with definite patches of red or orange, white & black fur. These colors can be diluted to lighter variations of the same, (called dilute or pastel calico). Their colors are lightened to a cream instead of orange & blue instead of black…white hair remains the same.
Mistaken Identity
Calico's can be mistaken for other coat patterns but they are fairly easy to identify. Their distinct spots must be of a solid color (often the color runs along the topline while the undersides are generally white). If the orange & black hairs are mixed then they aren't calico but tortoiseshell (we'll look at them in more depth as well).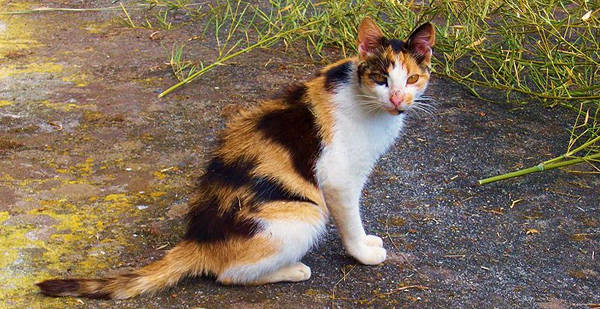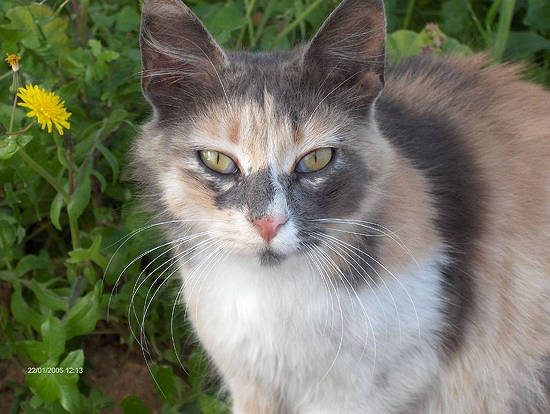 Interesting Calico Fact
Calico cats are almost always female due to the genetics of this coloration. Males that have this coloring are genetic anomalies, they are very rare and generally sterile.
We LIke the Pastel
Although we love the stark contrast of orange, black & white, the diluted pastel calico colors are so soft & creamy. Be sure to learn more about solid cat colors and tabby patterns & colors (both classic & spotted).
3 Responses to "Calico Cat Colors"