Swimming Tigers
By Paige

Our readers know we have a thing for tigers, there is just something so big and wild about them.
Even with all of that big wildness, there is also something quite intelligent & playful in their nature, these animals clearly have a sense of humor. It's the kind of goofiness that only the most perfect of predators can express. And seriously, swimming tigers are almost as cute as sleeping tigers.

They call the lion king of the jungle, but we say tigers are bigger & badder – we'll call them overlord of the jungle.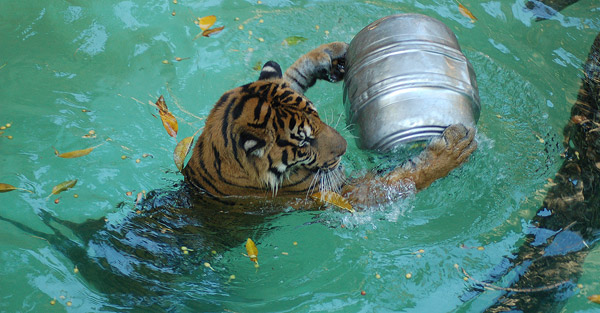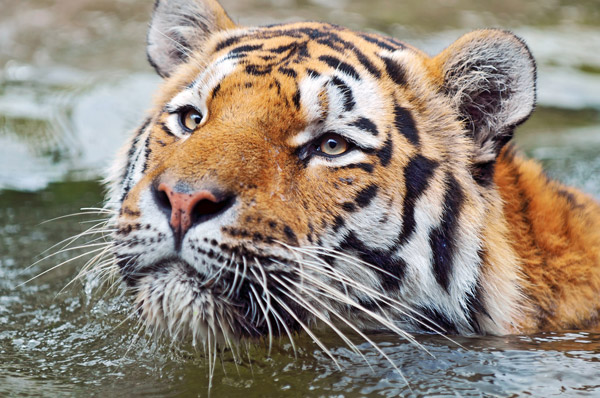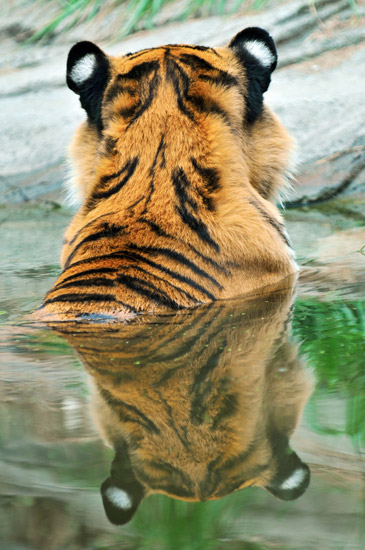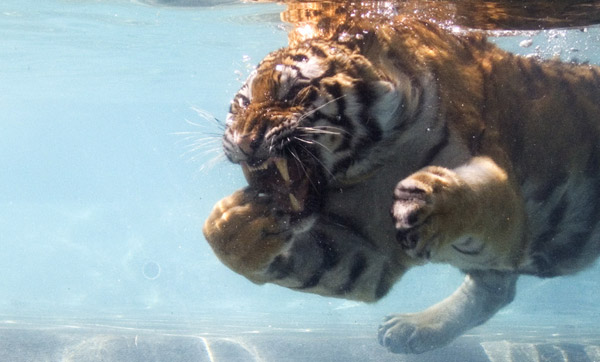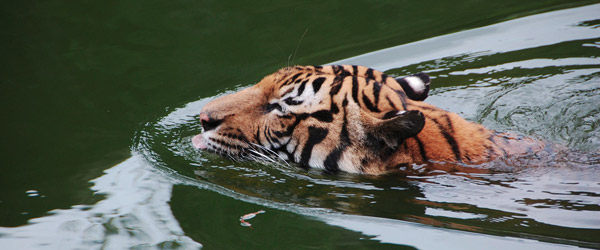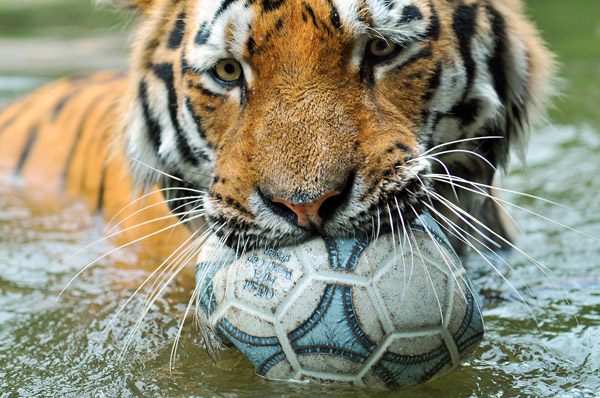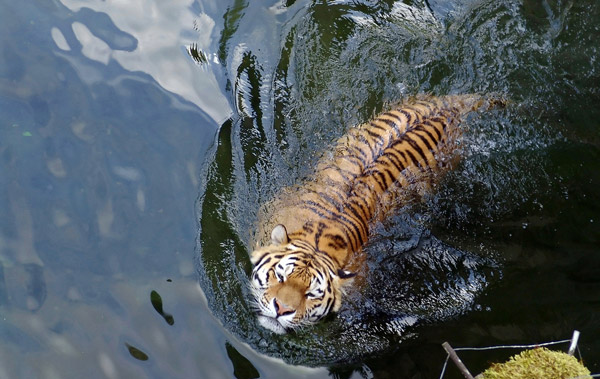 How Could You Not Love Them?
Be sure to learn more about this magnificent creature, and don't worry, we are sure to find more pics of our fav cat looking cool doing cute things.
2 Responses to "Swimming Tigers"