Leopard Print Everything
By Paige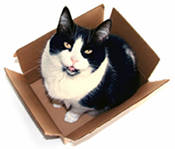 While it's true we love everything tiger the most, there is just something sassy about leopard print. Although we wouldn't know what to do with a real leopard skin (other than cradle it while we rock back & forth crying our eyes out) we absolutely adore the fake stuff.
That Said
We ran around to find some of the coolest leopard ideas, accessories & gifts we could find. While we don't recommend using them all at once (at least not all in the same room) they make fantastic & exotic accents to almost any decor. Every print idea below was hand selected by us for their sheer cool factor. For each item we've added a link to where they can be found on Amazon and a closer look where available.

The idea is to go for the right amount of subtlety & class, not to cover yourself in spots. The right piece can bring some jungle to your space.
Not into Spots?
Don't worry, we've got you covered (in fake fur) & we won't ever forget those beautiful tiger stripes. We've even found some fantastic cheetah print items to share. If it's the smaller cats that get you going be sure to check out some great gift ideas for cat lovers.
One Response to "Leopard Print Everything"