Cats in Art
By Paige

Throughout the years cats have also been a popular artistic subject the world over. Loved and kept by people from many different cultures, their likeness has graced many a portrait.
In our searches for cat imagery, we have put together an impressive collection of cat art. From house cats to lions, the feline shape seems to intrigue artists & provide them an interesting challenge.

Here are some lovely works of art, all made exceptional by the presence of a cat.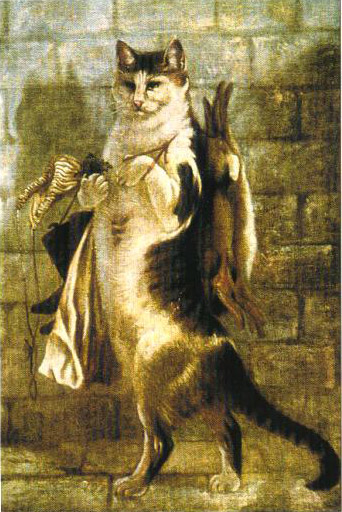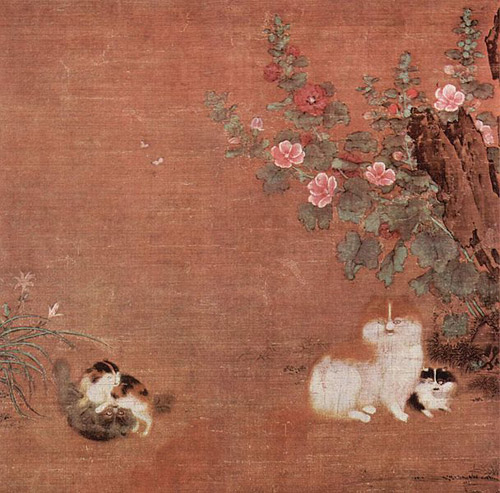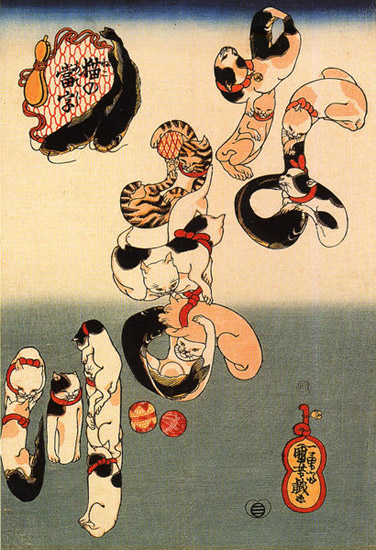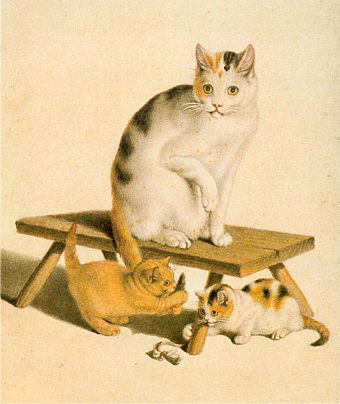 One Response to "Cats in Art"